Debra Harris, Flutist, and Celia Canty, Harpist, have that rare synergy that happens for few ensembles. They make incredible music together and truly enjoy playing together for all occasions! They are able to read each other in a way that adds exquisite musical nuances to each piece.
Because of its timeless, lively & fun nature, Le Basque is a favorite selection of theirs:
They have been playing recently for special events held at Ashland Springs Hotel,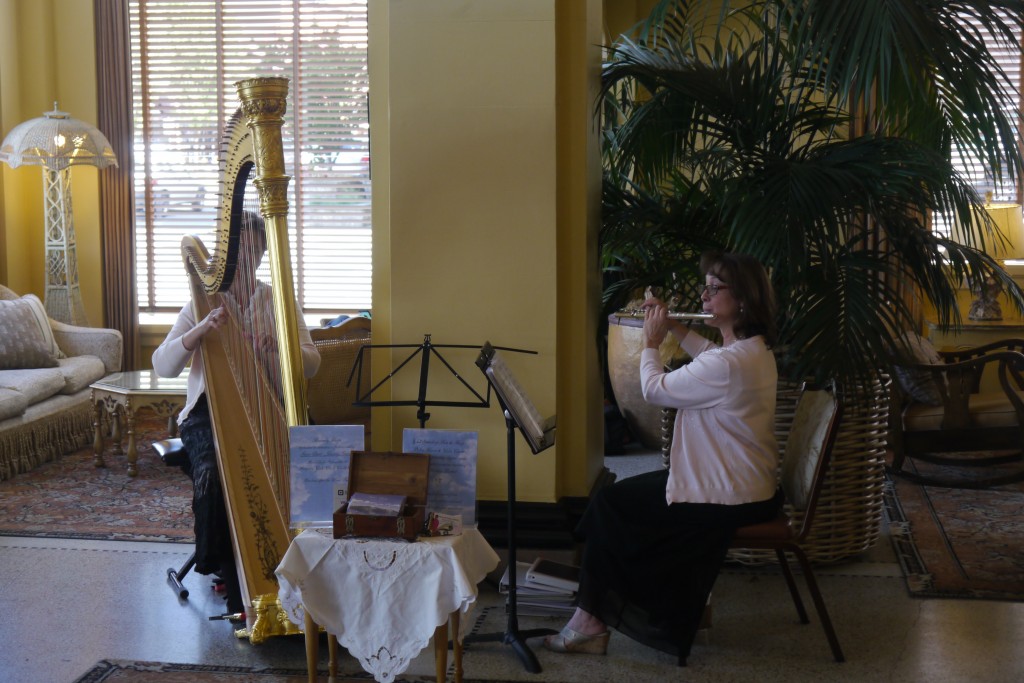 the elegant hotel in downtown Ashland, Oregon. Most recently they played for A Taste of Ashland on April 25 & 26, 2015, in the Lobby of this magnificent place. Acoustics there are excellent and hotel guests and Taste participants enjoyed relaxing to the musical strains.
One minute into this clip from KDRV, Channel 12 out of Medford, you can briefly hear and see the duo. They appear again several seconds later.
Heavenly Harp & Flute – Taste of Ashland 2015 on Channel 12 KDRV
Debra plays on half of the selections on Celia's new CD, Inner Quiet – Journey Inward, and brings a serene quality to the holiness that breath is to all. Here is an excerpt of their playing together one of Celia's compositions: Look to the Heavens.
Debra & Celia met when their lives intersected on the Island of Maui, Hawaii in the early 2000s. Celia was an established harpist there and through a mutual friend, was introduced to Debra, a fabulous flutist who'd recently moved there from Ashland. Maui Waltz embodies the peaceful, flowing beauty of Hawaii, the land of the sacred "Ha" (holy breath of God), land of AloHA, MaHAlo!
Several years after Debra left the island of Maui to move back to Ashland, Celia & husband would move to Ashland in 2013. Debra and Celia delightedly and almost immediately resurrected their musical connection and find themselves playing more and more frequently in Southern Oregon. Enjoy Mourret's Rondeau, featured in Masterpiece Theater.
From time to time, especially in concert, Debra plays flute while Celia plays her very ethereal and unique Glass Armonica. The combination is awe-inspiring and sometimes the two blend so well, one cannot tell the flute from the glass armonica!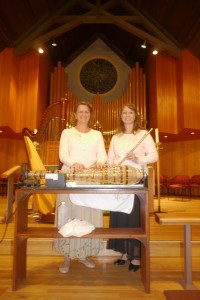 Glass Armonica & Flute Music for the rarest, most ethereal combo!
Here is an excerpt of the two instruments in Celia's original composition for Glass Armonica & Flute, Lead Me.
You can read their duo bios here: page under construction; please contact if you have bio questions